Ringette 2020-21 Update August 26 2020
---
---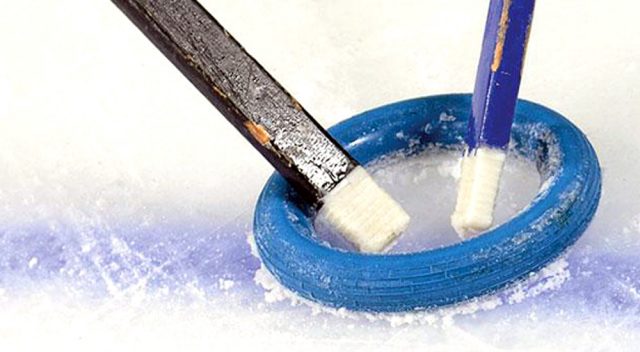 ---
***********
Update Aug 26 2020
***********
Hello all Barrie Ringette Families,
2020 FALL RINGETTE PROGRAM
The Barrie and District Ringette Association is happy to announce that Ringette Ontario has approved our plan for return to play this FALL.
We will be holding a nine (9) week house league program beginning the week after Thanksgiving and ending prior to Christmas. Age divisions will be set at U7, U10, U12 and U16.
Each division will be restricted to fifty players, in accordance with provincial regulations for Stage 3. In Addition, each team will be limited to a maximum of 12 players. To ensure conformance with City of Barrie requirements.
There will be separate skill development sessions provided for those players who have submitted their intent to play Provincial or who are interested in playing Regional once Ringette Ontario permits competitive team formation. Additionally, two (2) goalkeeper clinics will be provided for all goalkeepers registered with BDRA.
Due to the current COVID restrictions, the BDRA will not be providing our typical Learn-to-Skate program this fall, but instead we are working on the feasibility of a "Parent-Tot" program. This would require one parent on the ice with their child during the sessions.
We are planning on holding our Open (18+) division on Saturday nights at 7:00 pm at Stroud Arena.
More information regarding our fall program including fees and schedules will be forthcoming.
MASKS
We are also happy to announce that we are selling Barrie Ringette Face Masks. The masks are adjustable and available for 12$ each. Please submit mask orders to bdramask@barrieringette.ca. Limited quantities are available so get your orders in fast.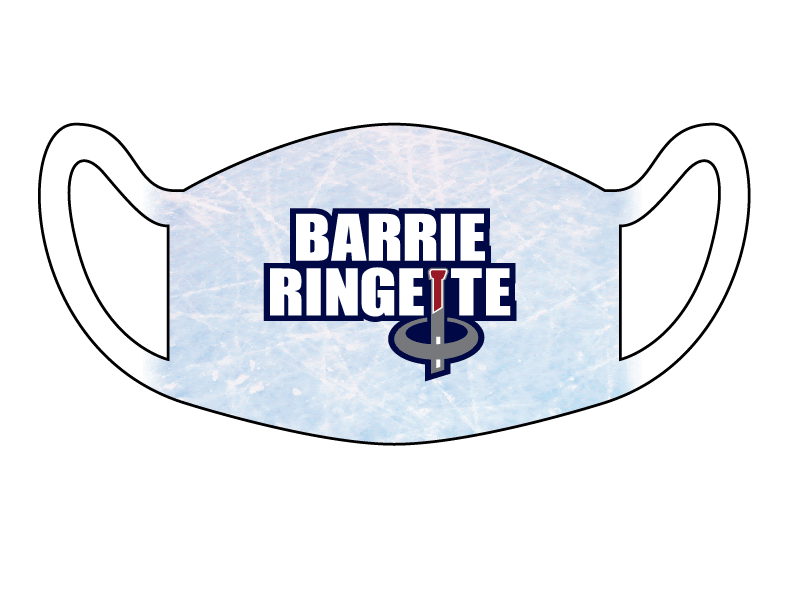 HOUSE LEAGUE COACHES NEEDED
We are looking for volunteers to coach house league teams in all divisions. If you are interested in coaching, assistant coaching or managing a house league team please email our House League convenors, Corrine Staples and Lynn DeCoeur - house_league@barrieringette.ca
APPAREL - COMING SOON
Once again we will be partnering with Team Image for all Barrie Ringette apparel. The Online Store will be open soon…Stay tuned.
REGISTRATION
If you haven't already done so, please take the time to register now.
RING ON,
The BDRA Board of Directors
***********
UPDATE Aug 12 2020
***********
Hello all Barrie and District Ringette Families,
We know that you are all anxious to hear what will be happening with ringette this fall. The BDRA has developed a Covid Safety Team who are working with Ringette Ontario on our Return to Play Plan. We are in communication with the Municipalities of Barrie and Innisfil as well as the Health Unit to ensure a safe return for all. Return to play will be a phased in approach beginning with skills training followed by a progression toward game play. We are hoping to have more details and information in the coming days. We ask for your patience as we navigate this unprecedented time and plan accordingly. Our goal is to get back to the sport we love safely.
Registration is open on our website. We ask that you register as soon as possible in order to help us with accurate numbers for our return to play planning. No fees will be charged until ringette activities begin!
Ring On,
The BDRA Board of Directors
************
UPDATE July 31 2020
************
With Simcoe Muskoka Health Unit moving to Stage 3 and Ringette Ontario removing the September 1strestriction date, BDRA is working with Ringette Ontario to get permission to return to sanctioned activities and on-ice participation. It looks like we are moving closer to getting back on the ice! We will update you as soon as we know more."
************
Dear Barrie and District Ringette Families,
As some of you may have heard, Ringette Ontario has made the difficult decision to cancel all sanctioned events such as tournaments, regional and provincial play for the first half of the season. Though we are saddened by this decision, we support the leadership and direction provided by Ringette Ontario and understand that the health and safety of our Barrie Ringette community is if the utmost importance.
Although all events that necessitate travel have been canceled, this does not affect BDRA House League play and regional/provincial sort-outs, tryouts and practices. Regional and Provincial sort-outs and tryouts are still being planned for September with hopes of games and tournaments to begin in January.
We are currently in the planning stages of developing multiple options for a House League, which includes players of all ages, and skill levels for the first half of the season. This planning is dependent on both provincial and municipal government regulations regarding group sizes and social distancing. To facilitate planning, it is important for us to have accurate numbers of players. For this reason, we ask you to please register your child as soon as possible for their House League age group.
Due to the ever-changing nature of COVID-19, payment for registration will not be processed until players are on the ice. Fees for this first half of the season will be based on number of registrants, ice availability and regulations surrounding group sizes. Our goal, as always is to keep ringette affordable for all. Furthermore, families have the option to withdraw their registration with no penalty prior to the start of the season.
Please note that all regional and provincial players are required to play House League in the first half of the season.
Thank you for your cooperation. We are looking forward to being back on the ice with our athletes as soon as it is safe to do so.
Please click the above link to register.
If you are a returning family, please use the same email address and password from last year.
If you are new to the registration process, please follow the points below:
Use your email address to create an account.
Click on "My Family Members" and then "Add a Family Member". Add yourself and any players in your family.
Click on "Register", then add your players. You will have to choose a Season, Family Member and Division.
Complete the forms as required.
When registration is complete, you will receive a confirmation email.