FIRST WEEK UPDATE PART 1
---
---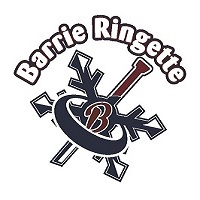 ---
Happy Saturday to all Barrie and District Ringette Families,
Well the first Friday night and Saturday morning ice times have come and gone. I must say the girls did great as well as the parents—who followed the COVID19 protocols. We had to work out a few technical issues-but overall, it went well.
OPEN Ladies are on the ice tonight. HAVE FUN LADIES
For Sunday's schedule refer to your Ramp App or the website. If you have not yet received your jersey you should on Sunday.
Below are a few reminders and updates:
RAM TEAM APP VIDEO
Below is the link for the video (approx. 8 mins) how to use the Ramp app for your player. It gives you the step by step procedure. Thank you to Jessica Farrall for doing this.
Reminder to all to make sure you confirm your attendance 48 hours before the event and then sign the COVID19 questions at least 8 hours before. Your Team Safety Lead will be in touch to confirm these on a weekly basis. Attention U8 and U10 teams Jessica and I will be present on Sunday to assist you with any issues you may have with the ramp software.
INNISFIL ICE PROTOCOL
This is for the teams who will be practicing/playing at the Innisfil rinks (Innisfil Recreation Centre and Lefroy). The Innisfil app can only be filled out the day of the event. It cannot be filled out the day before.
2020-2021 MODIFIED GAME PLAY (4VS 4)
Clink on the link below to review the Modified Play parameters for the season. This document will be a revolving document as the season progresses-changes may be required.
We are going to fight the COVID19 pandemic with the fun of playing ringette.
Ring On!!!!!
James Van Lierop
President
Barrie and District Ringette Association